What is the Recovery Loan Scheme (RLS)?
The Recovery Loan Scheme (RLS) launched on 6 April 2021. This scheme supports access to finance for UK businesses as they recover and grow following the Covid-19 pandemic.
RLS helps businesses affected by Covid-19 and can be used for business purposes, including, managing cashflow, investment and growth. It is designed to support businesses that can afford to take out additional finance for these purposes. Businesses who have taken out a CBILS, CLBILS or BBLS facility are able to access the new scheme.
A key aim of the Recovery Loan Scheme is to improve the terms on offer to businesses. But if a lender can offer a business the choice of a commercial loan on better terms, without requiring the guarantee provided by the RLS, they should do so.
At Autumn Budget 2021, the government announced that the Recovery Loan Scheme will be extended by six months to 30 June 2022, with changes applying to all offers made from the 1 January 2022.
Proud to be supporting British businesses
BLG specialises in providing development finance to UK SME property developers. We are delighted to receive accreditation from the British Business Bank as a lender under the Recovery Loan Scheme (RLS).
We are proud to be supporting British businesses navigate through these uncertain times by providing property-secured loans through this government-backed scheme.
We will be offering development finance through the RLS scheme with flexible loan structures to support individual requirements.
To discuss your Recovery Loan Scheme (RLS) requirements, please email us at [email protected] or call us to discuss.
Scheme Features
Up to £2m facility per business: The maximum amount of a facility provided under the scheme is £2m per business (maximum £6m per group). Minimum facility sizes vary, starting at £1,000 for asset and invoice finance, and £25,001 for term loans and overdrafts.
Term length: Term loans are available from 12 to 24 months.
Interest and fees to be paid by the borrower from the outset: Businesses are required to meet the costs of interest payments and any fees associated with the RLS facility.
Access to multiple Covid-19 schemes: Businesses that have taken out a CBILS, CLBILS or BBLS facility are also able to access the new scheme. Although the amount they have borrowed previously may in certain circumstances limit the amount they may borrow under RLS.
Personal Guarantees:  A personal guarantee will be required. However, the maximum amount that can be covered under RLS is capped at a maximum of 20% of the outstanding balance of the RLS facility after the proceeds of business assets have been applied. No personal guarantees can be held over Principal Private Residences.
Guarantee to the Lender: The scheme provides the lender with a government-backed guarantee​ against the outstanding balance of the facility. The borrower always remains 100% liable for the debt.

 
BLG's RLS funding is dedicated to supporting UK SME property developers in development finance. We do not offer cashflow loans under RLS.
Eligibility Criteria
To be eligible for applying for the RLS, a business must meet certain eligibility criteria including but not limited to:​
Covid-19 impact: The borrower must confirm to the lender that it has been impacted by Covid-19.
UK-based: The borrower must be carrying out trading activity in the UK.
Viability test: The lender will consider that the borrower has a viable business proposition. But may disregard concerns over its short-to-medium term business performance due to the uncertainty and impact of Covid-19.
Credit and fraud checks for all applicants: BLG will be required to undertake credit and fraud checks for all applicants. Our checks and approach may differ to that of the other lenders.
Turnover limit: Businesses with a turnover not exceeding £45m per annum.
Minimum loan facility: In BLG, the minimum loan size we accept for RLS loan applications is £1m. This is in line with the loan size we do with our normal development loans.
Please note: The following businesses are NOT eligible under the RLS:
Banks, Building Societies, Insurers and Reinsurers (excluding Insurance Brokers).
Public sector bodies.
State funded primary and secondary schools.
 For more information on our Recovery Loan Scheme support for development finance, please email [email protected]  or call us to discuss.
Business Finance Support
The British Business Bank has a range of guidance and resources available to all businesses, including content on managing your cashflow and a list of independent advice services.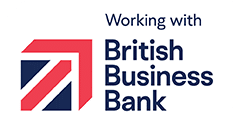 The Recovery Loan Scheme is managed by the British Business Bank on behalf of, and with the financial backing of, the Secretary of State for Business, Energy & Industrial Strategy. British Business Bank plc is a development bank wholly owned by HM Government. It is not authorised or regulated by the PRA or the FCA.
Visit http://www.british-business-bank.co.uk/recovery-loan-scheme
Need to know more?
To discuss your Recovery Loan Scheme (RLS) requirements, please email us at [email protected] or call us to discuss.
WHAT OUR CUSTOMERS SAY ABOUT US
"I really appreciate your hard work. We really like the way you communicate & I must say I haven't seen many people who are that approachable."
"A very efficient processing team, dealing with the DD once deal credit approved, through to completion"
"Many thanks for your efforts on this one and getting it approved and sorted so swiftly, very much appreciated. I am sure I will be speaking to your over the coming months."
"We had other funding options, but chose to use BLG again, as we work well with Tracey Abbott, who always provides very clear information and advice and welcomed you and your teams friendly approach throughout the funding process. Very efficient and always very helpful."
"Many thanks Anil, it's been a real pleasure working with BLG so far.  We're lining up the next project too"
"We would recommend all staff we have dealt with at BLG, as we are very satisfied with Tracey and the initial offer/terms presented, then you and the funding team, through to the draw down team at valuation stage."
"All documents are clear and the way you keep Clients informed, all the way along the funding process, is refreshing for us"
"With regard to what should be improved at BLG, we work with many lenders in our business and we do not get the help and response we have had on the two projects with all at BLG on our Funding for our developments."
"We would particularly mention Dave Edwards and Tom Pitts as being central to having a smooth working relationship and being positive and helpful at all times. Their guidance in helping us navigate the project from inception to completion was invaluable. As was their patience, particularly at the beginning. We look forward to many future projects with the BLG team."
"We would like to express our appreciation for your support on our development in Bristol. We were very pleased that, from the outset, you shared our vision of the project to convert a dated but classical building, that had outlived its usefulness as a school, into unique luxury apartments with views overlooking the city. We found our dealings practical and streamlined. Monthly payments were processed in an efficient and timely manner."
"BLG are very good at communicating with Clients and all documents are very clear and all at BLG are always happy to help."