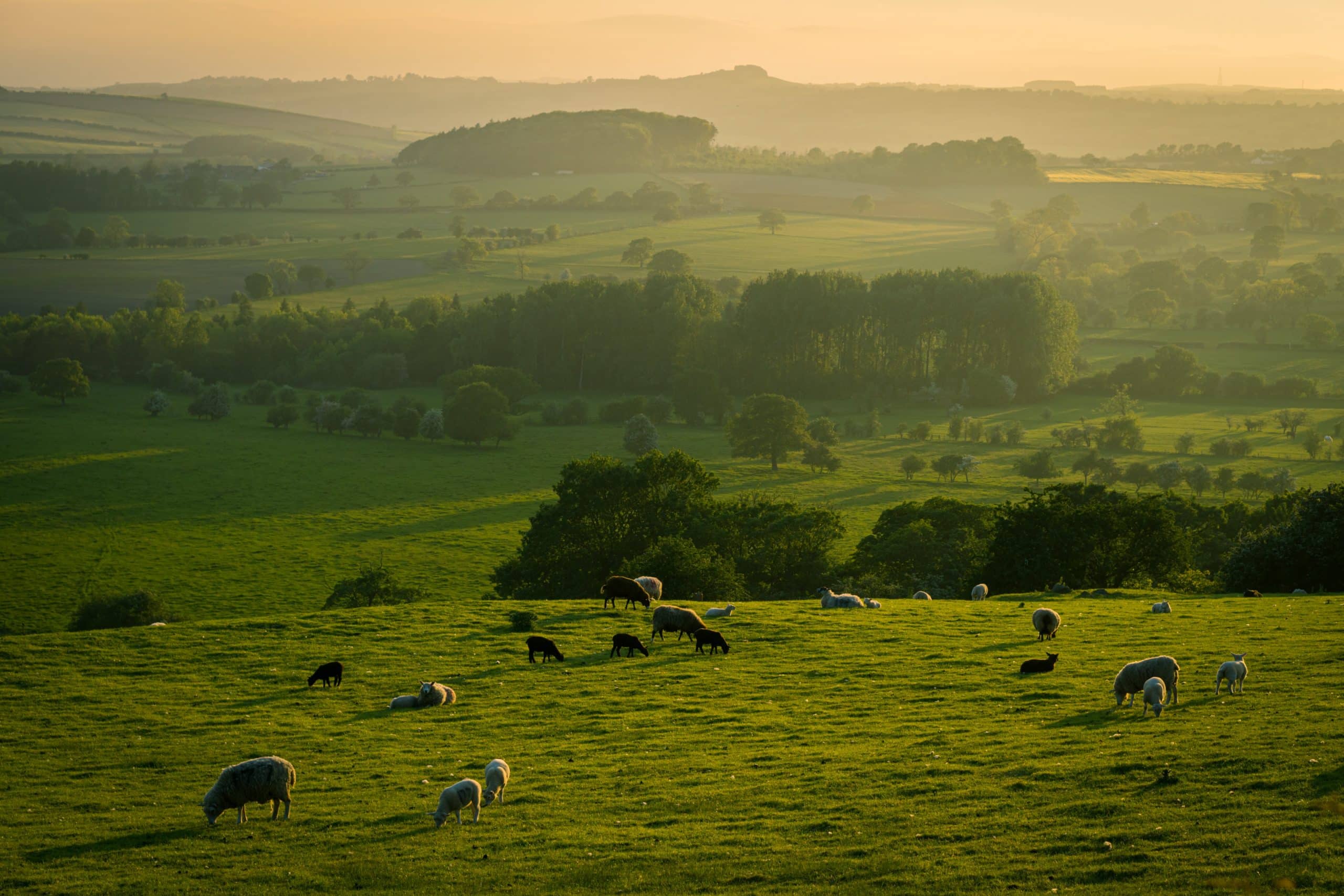 What Is The Green Belt?
The term 'green belt' is used to describe the buffer between towns and the countryside. The concept has been around since 1890 when it was proposed by town planner Sir Ebenezer Howard. The policy was introduced to contain urban sprawl following post-war housing developments. However, towns and cities do spread organically as they cater to increasing workforces and general population growth. The term is often used in planning discussions around the countryside, wildlife, and habitats and where new building work can and can't happen.
Research conducted by Ipsos Mori showed that 70% of the general public claim to know little or nothing about the green belt. With 65% knowing in general it should not be built on. This overall view is often used as voting 'bait' by local council campaigners. This has been seen recently, during the Conservative Party Leadership race between Rishi Sunak and Liz Truss. They both put forward an outright block on green belt development, which was seen as a vote-winner amongst the party's membership.
What Is The Purpose Of The Green Belt Policy?
The UK Government states, "The fundamental aim of green belt policy is to prevent urban sprawl by keeping land permanently open; the essential characteristics of green belts are their openness and their permanence". The UK Government outline the 5 main purposes of the green belt policy, which have remained unchanged since the guidance was outlined:
to check the unrestricted sprawl of large built-up areas.
to prevent neighbouring towns from merging into one another.
to assist in safeguarding the countryside from encroachment.
to preserve the setting and special character of historic towns.
to assist in urban regeneration, by encouraging the recycling of derelict and another urban land.
While preventing urban sprawl, it also protects the agricultural industry and preserves the unique character of rural communities.
How Large Is The Green Belt?
Currently, there are 14 green belts in England and 1 in Wales. The green belt in England was estimated to be around 16,140km2 at the end of March 2021. London had the first green belt, initially proposed in 1935. Alone, London covers 1,638,610 hectares of England's land area. 13% of England has the highest level of protection, meaning it should never be built unless there are exceptional circumstances. Furthermore, many of England's green belt areas are crisscrossed with public rights of way. 12% includes the country's National Cycle Network, 47% are country parks as well as 23% of registered parks and gardens. Lastly, over a third of England's community forests, are within the green belt as well as tens of Local Nature Reserves. All of which enable wildlife to move between different habitats safely.
Why Does The Green Belt Matter?
As time has gone on, the purpose of the green belt has also expanded. Especially following the Coronavirus pandemic, the benefits that the green belt offers for health and wellbeing can't be overlooked. During lockdown having local spaces and countryside on our door stop was vital for fresh air and exercise. The benefit of the green belt surpasses just containing urban sprawl. It helps tackle issues such as air pollution, slowing and reducing the impacts of climate change, and providing essential habitats for wildlife. Green belt land often captures carbon, provides space for water to prevent flooding, and protects the water supply. Lastly, two-thirds of green belt land is in agricultural use, meeting local needs for food.
The National Planning Policy Framework
The protection of the green belt in England is set out in chapter 13 of the National Planning Policy Framework (NPPF). The framework urges local planning authorities to maximise the full range of planning tools. Including brownfield registers before considering changes to green belt boundaries. The NPPF demands that there should be "exceptional circumstances" before green belt boundaries can be changed. Furthermore, the framework states that "inappropriate development is harmful to the green belt and should be approved only in very special circumstances".
Often local authorities, remove land from their green belt and argue the 'exceptional circumstances, to provide space to meet housing targets. These exceptional circumstances should be "fully evidenced and justified, through the preparation or updating of plans". It states that, before green belt boundaries are redrawn, an authority must demonstrate that it has "examined all other reasonable options for meeting its identified need for development", including making use of brownfield land, increasing the density of existing settlements, and exploring whether neighbouring authorities can help meet its needs.
What Does This Mean For Planning
Contrary to the opinion of the public and their perceptions based on the media, England is not all based on concrete. Research conducted by the UK National Ecosystem Assessment (NEA) showed that 93% of the UK is not urban. In England, 54% was greenspace, 18% urban land use, and 6.6% were rivers, canals, lakes, and reservoirs. Yet planning decisions are stymied by nimbyism, parodical committees, and a growing list of decision makers and environmental hurdles to clear. At the same time, planning departments have been hollowed out, by cost-cutting measures at the council level.
When creating housing planning permission, the UK government suggests that plans should:
ensure consistency with the development plan's strategy for meeting identified requirements for sustainable development.
not include land that it is unnecessary to keep permanently open.
where necessary, identify areas of safeguarded land between the urban area and the green belt, in order to meet longer-term development needs stretching well beyond the plan period.
make clear that the safeguarded land is not allocated for development at the present time. Planning permission for the permanent development of safeguarded land should only be granted following an update to a plan which proposes the development.
be able to demonstrate that green belt boundaries will not need to be altered at the end of the plan period.
define boundaries clearly, using physical features that are readily recognisable and likely to be permanent.
The UK is currently going through a housing crisis with the cost of buying a home rising faster than wages, leaving many workers priced out of the market. Currently, Greater London contains 35,000 hectares of green belt land. Building on just one-quarter of that land would provide over a million homes. With this housing crisis, there is a desperate need for better-designed, well-located, and affordable properties.
In a recent white paper by Lichfields, they analysed every local authority's brownfield register. They concluded that even if every site they analysed was built to full capacity, it would not meet the current aims. Equating to just under a third of the 4.5 million homes that are needed over the next fifteen years.
However, the land is not included in the green belt for environmental, ecological, or recreational reasons. In addition to the green belt not being inclusive of 'special parts of the countryside. This, therefore, creates a certain confusion, especially for the general public. There is evidence to show the urgent need for an improved public understanding and knowledge base. Planning permission is being delayed due to this interchangeability in public discourse and the misconception that has been created.
The Green belt & Planning Permission Constraints
Planning Director at the Home Builders Federation, Samuel Stafford believes "the green belt, is now sucking the life out of planning. The 'green belt' concept is misunderstood, polarising and toxic and needs to be reimagined for the 21st century." From the Lichfields report, they found a slew of local plans have been withdrawn, 'shelved', stalled, or are not taking on the feedback of local plan inspectors in recent weeks and months. This was believed to be due to the contentious topic of current housing needs. This leads to discussions around how and where to build homes, which ultimately lead back to the green belt. Of the 70 local authorities, Lichfields analysed, 74% of them had not adopted a new local plan in the past ten years and contained a green belt.
The Future Of Planning Permission
Housing today has suggested that guidance from the planning policy itself should be improved. If done so this could aid local authorities to get local plans approved. There should be a clear point made that all other reasonable options have been considered prior to the request to release green belt areas. Once exceptional circumstances are met, the green belt can be released and therefore land value can be captured. Samuel Stafford states that "guidance could be strengthened to make clear that for every hectare of green belt that is allocated for development at least a hectare of retained green belt will be improved by way of either environmental quality and accessibility".
However, it is believed that it is time in 2022 to reevaluate and assess green belts. The Campaign to Protect Rural England (CPRE) has recently called for a comprehensive land use strategy. Furthermore, the UK2070 Commission has also identified that England does not have a spatial plan or a long-term framework for major infrastructure investment and development.
Housing today believes "the government should not back away from its manifesto pledge of building 300,000 new homes a year by the middle of the decade. We badly need more homes, and a lack of supply is a major factor in creating problems of affordability for both buyers and renters." They believe that "with the right commitments from ministers and the industry, it is possible to build more homes and help the government to meet its objectives to "build beautiful", improve quality and safety, and boost home ownership" across the UK.