Diary of a Project Monitor November 2021
– Colin Ranshaw –
During the last few weeks I've seen a shift on sites. While the impact of Covid is still very visible in the form of signage and anti-bac gel (our new normal dare I say), life on site is seemingly getting back to normality. It is a refreshing change from the past 18 months to hear site workers being reminded of the safety hazards of working in shorts rather than under the duress of working two meters apart in their masks. However, behind the scenes, sites are still catching up on months of supply chain delays. I also hear that timber and concrete products' supply seems to be easing, so let's hope this trend continues into the new year. I will pick up on this topic in my next update.
A highlight from recent trips has got to be a site in the Pennines. The stunning courtyard setting boasts the most spectacular views. Using local stone and the talents of local craftsmen, it really is a sight to behold and worthy of its award nomination. If only the weather was as impressive, although it certainly provides a good excuse to install underfloor heating across all levels which, while a luxury to some, feels like an absolute necessity in this part of the country as I discovered first-hand on my last visit.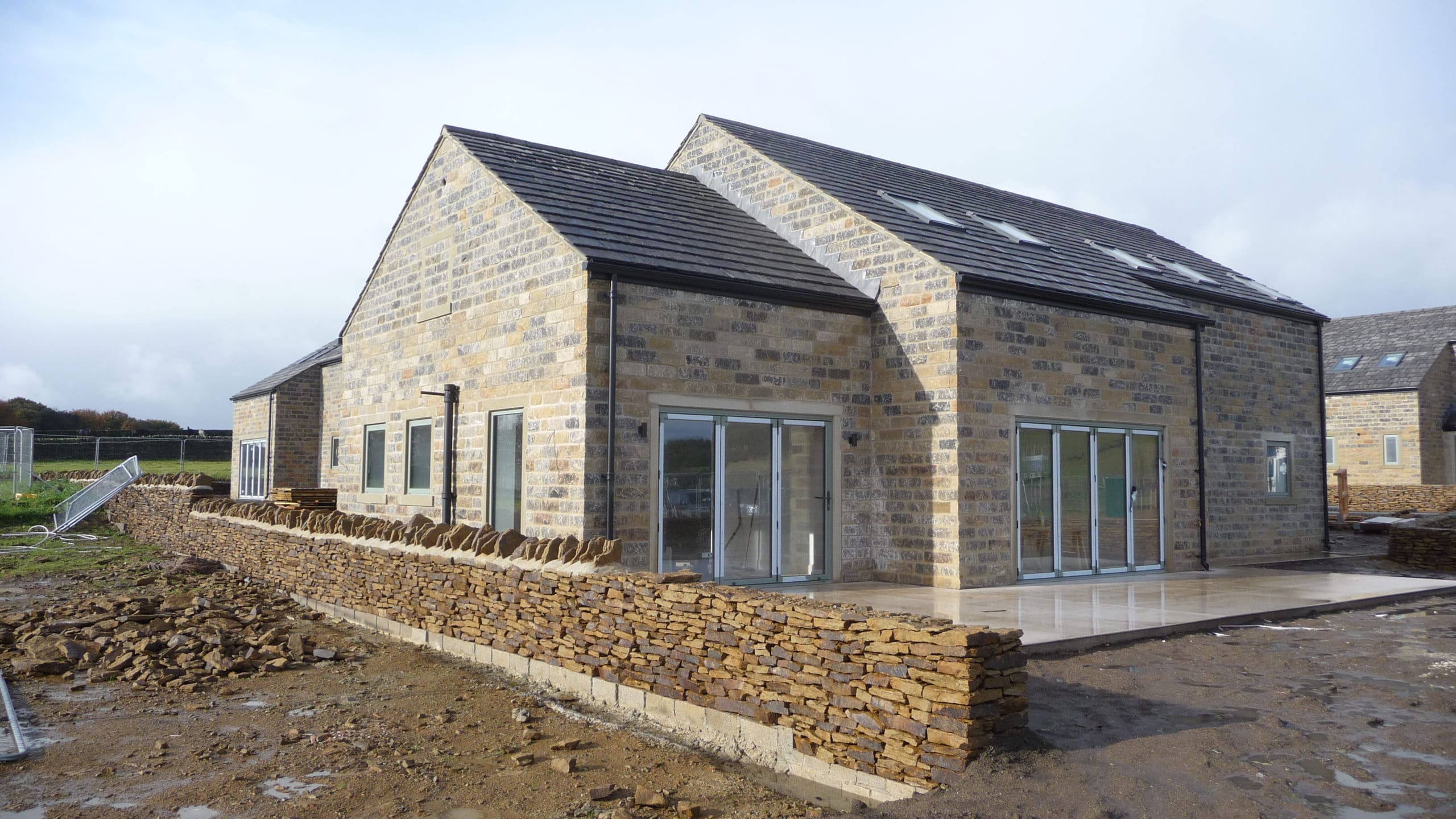 In total contrast, a converted office block in Newcastle-under-Lyme has reminded me that we should never judge a book by its cover. On the outside, what was a nondescript office block is being totally transformed with new windows and render. The understated building conceals a hive of activity in the form of a well organised site that is running on schedule and promises to deliver a first-class product. With the majority of work shielded from the great British weather, this well-planned reconfiguration hasn't resulted in any supply chain issues at this stage and looks to finish on time with no dramas to report. I'm reminded that there is beauty in simplicity.
WHAT OUR CUSTOMERS SAY ABOUT US
"We have used BLG for development finance for over 8 years. During that time we have found their knowledge and expertise in the property development industry to be second to none. Their loan process, pragmatic and flexible approach to lending and flexibility when required has supported our business needs throughout the period and provided us with support to deliver new homes in Bristol and the surrounding areas."
"As property developers you never know the curve balls that you may get and a project that is great on paper may prove a bit more tricky.  This happened to us on a project that BLG have funded and throughout they have supported us.  Our business likes to be collaborative and when we hit those tough moments it really felt like we were working as a team with BLG.  If you have a decent project you can get it funded, but what you really need is a business that is there to support and advise you as well.  For us on this project it was BLG."
"I approached BLG Development finance with an opportunity I had in Chesham, Buckinghamshire, to build 5 new build houses in 2021. My main contact was Anil Bains who is a Director covering Asset Management. Within very quick timescales, BLG provided me with indicative quotes in regards the finance levels they could offer me. Having considered those levels, I requested a valuation to be carried out which again was dealt with swiftly. We proceeded to completion. The build went very smoothly with monthly monitoring being carried out by BLG and monthly drawdown requests dealt with in a very timely manner. Due to a difficult time generally in the market in regards selling, I was in need of a six-month extension to the loan which again was appraised very quickly and granted. Having dealt with numerous funders over the last 20 years, I can only speak highly of my personal experience with BLG and would very confidently work with them again on any future projects. "
"From our side it has also been a pleasure working with BLG and the team there. We have found you easy to deal with, proactive in resolving any minor issues that have arisen through the project and shown great flexibility in working with us as a partner. We will certainly like to work with you on future partners."
"I really appreciate your hard work. We really like the way you communicate & I must say I haven't seen many people who are that approachable."
"A very efficient processing team, dealing with the DD once deal credit approved, through to completion"
"Many thanks for your efforts on this one and getting it approved and sorted so swiftly, very much appreciated. I am sure I will be speaking to your over the coming months."
"We had other funding options, but chose to use BLG again, as we work well with the team, who always provide very clear information and advice with a friendly approach throughout the funding process. Very efficient and always very helpful."
"Many thanks Anil, it's been a real pleasure working with BLG so far.  We're lining up the next project too"
"We would recommend all staff we have dealt with at BLG, as we are very satisfied with the team and the initial offer/terms presented, then you and the funding team, through to the draw down team at valuation stage."
"All documents are clear and the way you keep clients informed, all the way along the funding process, is refreshing for us"
"With regard to what should be improved at BLG, we work with many lenders in our business and we do not get the help and response we have had on the two projects with all at BLG on our funding for our developments."
"We would particularly mention Dave Edwards and Tom Pitts as being central to having a smooth working relationship and being positive and helpful at all times. Their guidance in helping us navigate the project from inception to completion was invaluable. As was their patience, particularly at the beginning. We look forward to many future projects with the BLG team."
"We would like to express our appreciation for your support on our development in Bristol. We were very pleased that, from the outset, you shared our vision of the project to convert a dated but classical building, that had outlived its usefulness as a school, into unique luxury apartments with views overlooking the city. We found our dealings practical and streamlined. Monthly payments were processed in an efficient and timely manner."
"BLG are very good at communicating with clients and all documents are very clear and all at BLG are always happy to help."