Diary of a Project Monitor January 2022
– Colin Ranshaw –
Last month was spent in the South West of the country as I rounded up for the year.
I was pleased to see that a site in Winchester that previously had problems sourcing plasterboard now has an abundance.  This suggests that supply issues are continuing to improve across the industry.  I'm hopeful that this trend continues into 2022.
Two other sites that stood out on my recent travels have the coast in common, making them very desirable.  This is especially true as we embrace a new normal of working from home, driving demand for coastal locations through the roof as people look to strike the perfect work-life balance.
The first site of these two sites was in Hayle, Cornwall.  A beautiful part of the country deserving of the very best a property can offer.  This development of 24 terraced houses doesn't disappoint.  Set against the backdrop of a railway viaduct, every one of these two and three-bedroom homes has sold (minus the four that the developer is holding on to).  This is an excellent result and testament to the quality and location of the build.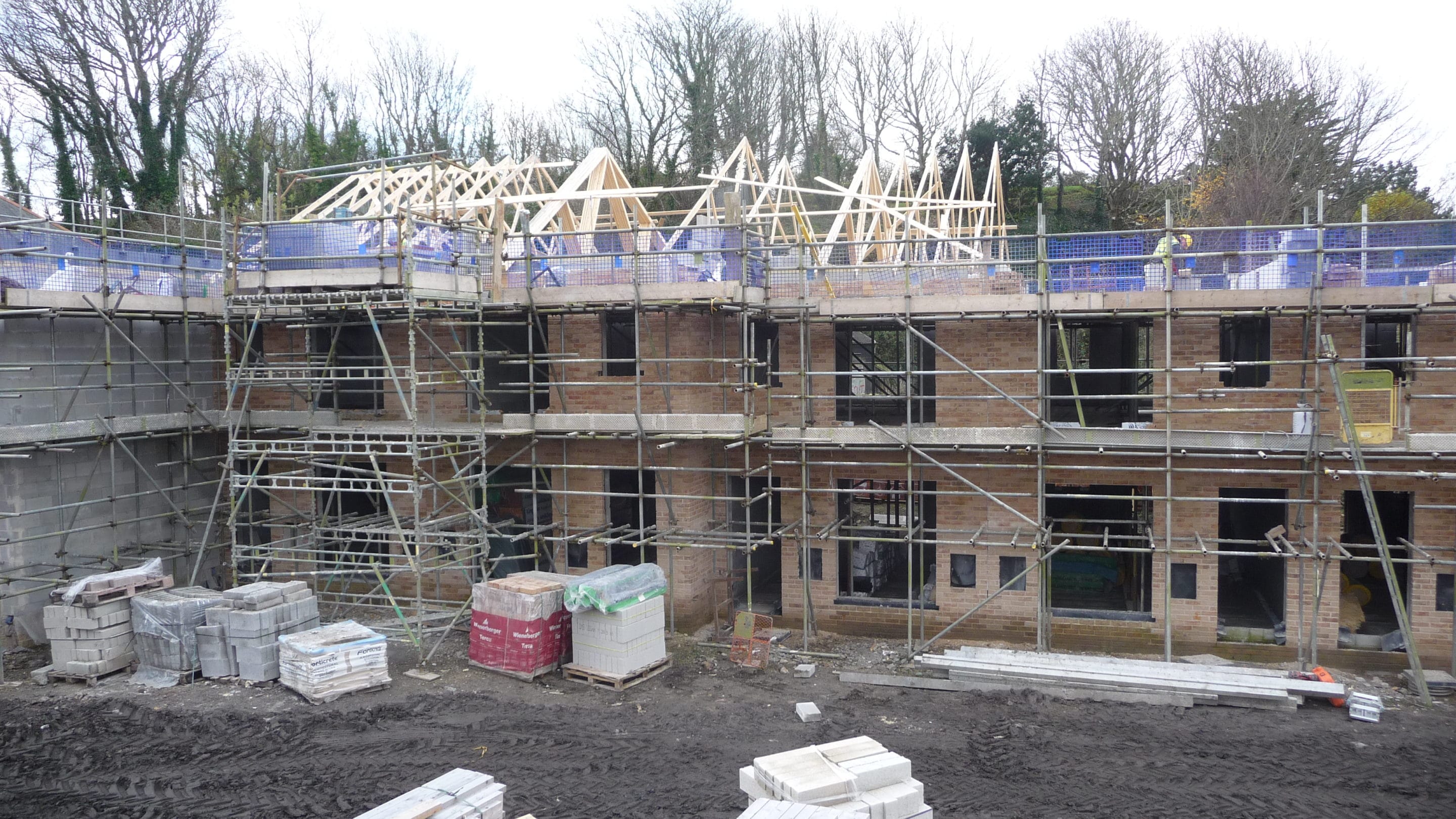 The second visit that stood out for me was a site in Bournemouth where four high specifications, three-bedroom homes have been built in a quadrangle format.   This build caught my attention due to their decision to adopt the Modern Method of Construction (MMC), not something I see every day.
This is undoubtedly a more complex way of building, often requiring more scaffolding to brace the building and a degree of patience while the insulated concrete forms are set.  However, the result is unbeatably warm, energy-efficient homes.  It's incredible to think that the humble polystyrene block can be used in this way. It got me thinking about alternative methods of working and how we are constantly improving efficiencies across the industry.  I expect to see the use of such methods in more sites in the future as demand to cut energy bills increases over the next few years.
WHAT OUR CUSTOMERS SAY ABOUT US
"I really appreciate your hard work. We really like the way you communicate & I must say I haven't seen many people who are that approachable."
"A very efficient processing team, dealing with the DD once deal credit approved, through to completion"
"Many thanks for your efforts on this one and getting it approved and sorted so swiftly, very much appreciated. I am sure I will be speaking to your over the coming months."
"We had other funding options, but chose to use BLG again, as we work well with Tracey Abbott, who always provides very clear information and advice and welcomed you and your teams friendly approach throughout the funding process. Very efficient and always very helpful."
"Many thanks Anil, it's been a real pleasure working with BLG so far.  We're lining up the next project too"
"We would recommend all staff we have dealt with at BLG, as we are very satisfied with Tracey and the initial offer/terms presented, then you and the funding team, through to the draw down team at valuation stage."
"All documents are clear and the way you keep Clients informed, all the way along the funding process, is refreshing for us"
"With regard to what should be improved at BLG, we work with many lenders in our business and we do not get the help and response we have had on the two projects with all at BLG on our Funding for our developments."
"We would particularly mention Dave Edwards and Tom Pitts as being central to having a smooth working relationship and being positive and helpful at all times. Their guidance in helping us navigate the project from inception to completion was invaluable. As was their patience, particularly at the beginning. We look forward to many future projects with the BLG team."
"We would like to express our appreciation for your support on our development in Bristol. We were very pleased that, from the outset, you shared our vision of the project to convert a dated but classical building, that had outlived its usefulness as a school, into unique luxury apartments with views overlooking the city. We found our dealings practical and streamlined. Monthly payments were processed in an efficient and timely manner."
"BLG are very good at communicating with Clients and all documents are very clear and all at BLG are always happy to help."