Similar to most of the nation, our team at BLG have been cooking and baking up a storm in recent months and we thought we would share with you some of the delicious recipes that we have been enjoying.
This week's recipe is brought to you by Lexie Phillips, BLG's Credit Operations Manager.
Tell us your recipe
Cinnamon Buns
Where did this recipe come from?
I love cinnamon and was looking for a reliable recipe for absolutely ages. This one is courtesy of jane's patisserie and by far the best that I have tried. It's a versatile sweet dough, which can be used as a base for fruit buns or any creative filling you fancy.
If you could cook this for anyone, who would it be?
Big family breakfasts, they are amazing still slightly warm.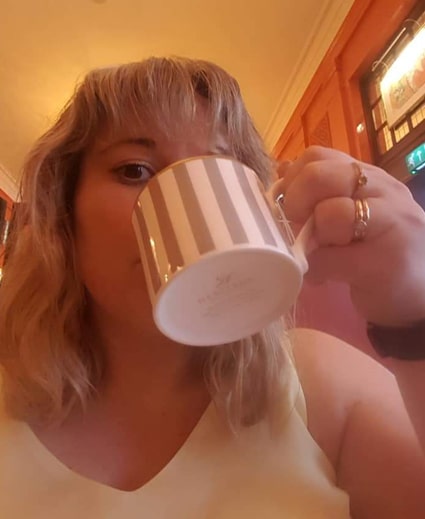 Ingredients
The Dough
600g Strong White Bread Flour
14g Dried Active yeast (about 5 tsps)
75g Caster Sugar
90g Unsalted Butter
275ml Warm Milk
1tsp Vanilla Extract
1 Large Egg
The Filling
45g Unsalted butter (soft)
175g Brown Sugar
2tbsps Ground Cinnamon
The Topping (optional)
300g Icing Sugar
1 tsp Vanilla Extract
3-4 tbsps Water
Recipe
You can make the dough by hand, in a bread machine on a dough setting or using a mixer with a dough hook attachment. In all cases, make sure that you use warm milk, as it will help the yeast along.
Sift the flour into a large bowl, together with the caster sugar and yeast. Mix these together so it is all evenly distributed.
Rub the butter into the mixture so it resembles breadcrumbs, like you would when making scones. 
Add the warm milk, vanilla, and egg to the dry ingredients. 
Knead the dough together for 7-10 minutes. Once kneaded, it will be springy to touch, and not sticky. 
Transfer into a lightly oiled bowl and cover the top of the bowl with cling film. Let it rise for 1-2 hours, or until doubled in size. 
Whilst the bread is proving, whisk together the light brown sugar, and ground cinnamon for the filling. Leave to the side for now. 
Once the dough has risen, transfer to a lightly floured work surface, and roll out to a large rectangle (50cmx30cm)
Gently brush the surface with the 45g of melted butter, and then sprinkle over the sugar/cinnamon mix. 
Roll the dough from long side to long side, so that a ~long sausage~ is formed. Cut this evenly into 12 pieces. Tip: I use waxed dental floss for a cleaner edge.
Using a large rectangular baking dish to put them in.
Cover the dish with clingfilm and let them rise for another hour or so. By the end, they should all touch. 
Towards the end of the dough rising, preheat the oven to 180C/160CFan so that when its finished rising, you can put it straight in the oven.
Bake in the oven for 20-25 minutes, until golden brown and cooked through.
Leave to cool, and then make the icing. Simply whisk together the icing sugar, vanilla and water until a thick icing paste is formed, and then spread over the rolls.